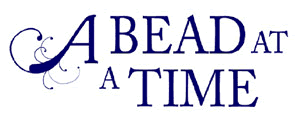 General Bead Information

How to assemble your bracelet:

Using wire clippers or scissors, remove the white wire that attaches the bracelet to the card.

Unclip the smaller of the two lobster clasp that hold the bracelet together. This is the clasp furthest away from the
expandable chain.

Arrange the beads in the order you would like them to be placed on your bracelet (we recommend 18 for a full bracelet),
and remove the beads from their cards.

Simply slide the beads onto the bracelet on the open end. The beads will not fall off because the lobster clasp will stop
them.

When done, use the smaller lobster clasp and attach it to the open end on the opposite side of the bracelet (The end
you slide the beads on.)

If you need to adjust the size, unhook the larger lobster clasp and attach to the appropriate loop on the expandable
chain link.

General Facts:

Line consists of over 200 handmade glass and metal beads

Beads retail for less than 90% of designer brands

Beads can fit onto ANY charm bracelet (Including Pandora™, Camilla™ and Trollbeads™)

Chain bracelets are available in 2 sizes: 7.5" and 8" (Includes an easy clasp to fit any size wrist)

Also Available: Bangle bracelet, necklace, and a versatile chain that can be worn in a variety of fashions

Project Ideas:

Lanyard

Earrings

Key chain

Bookmark

Sun catcher Embellishment

Pen Dangle

Wine Stem Charm

Ceiling Pull

Cell Phone Charm

Rear-view mirror charm

What are the beads made out of?

Metal beads are made of a low melt zinc alloy that is RoHS compliant and has no nickel in the alloy or plating.

Metal Beads and dangles are made with real silver plating with an anti-tarnishing coating.

Tips/Care Instructions:

Avoid contact with hairspray, lotion, salt water, perfume, chlorine and other hazardous chemicals.

Invest in a polishing cloth. If used on the bracelet once a month, it will keep your bracelet clean and sparkling.

To clean: Place bracelet in a small dish with a drop of dish soap. Gently add just enough water to cover beads and soak
for one minute. Rinse in a strainer with cool water.

To clean glass beads: Use glass cleaner diluted with water.

How to know which size bracelet?

A good method is to use an existing bracelet that allows you to put 2 fingers between your wrist and your braceletleaving
enough room to fill your bracelet with charms

Alternatively, you can wrap a piece of string around your wrist, allowing enough room for 2 fingers to fit between, and
measure the piece of string.

Keep in mind that there is an adjustable clasp at the end of each bracelet to adjust the length.

The Bangle Bracelet is bendable so it can be adjusted to fit any wrist.

Generally, the bracelets are too large to fit around children's wrists.